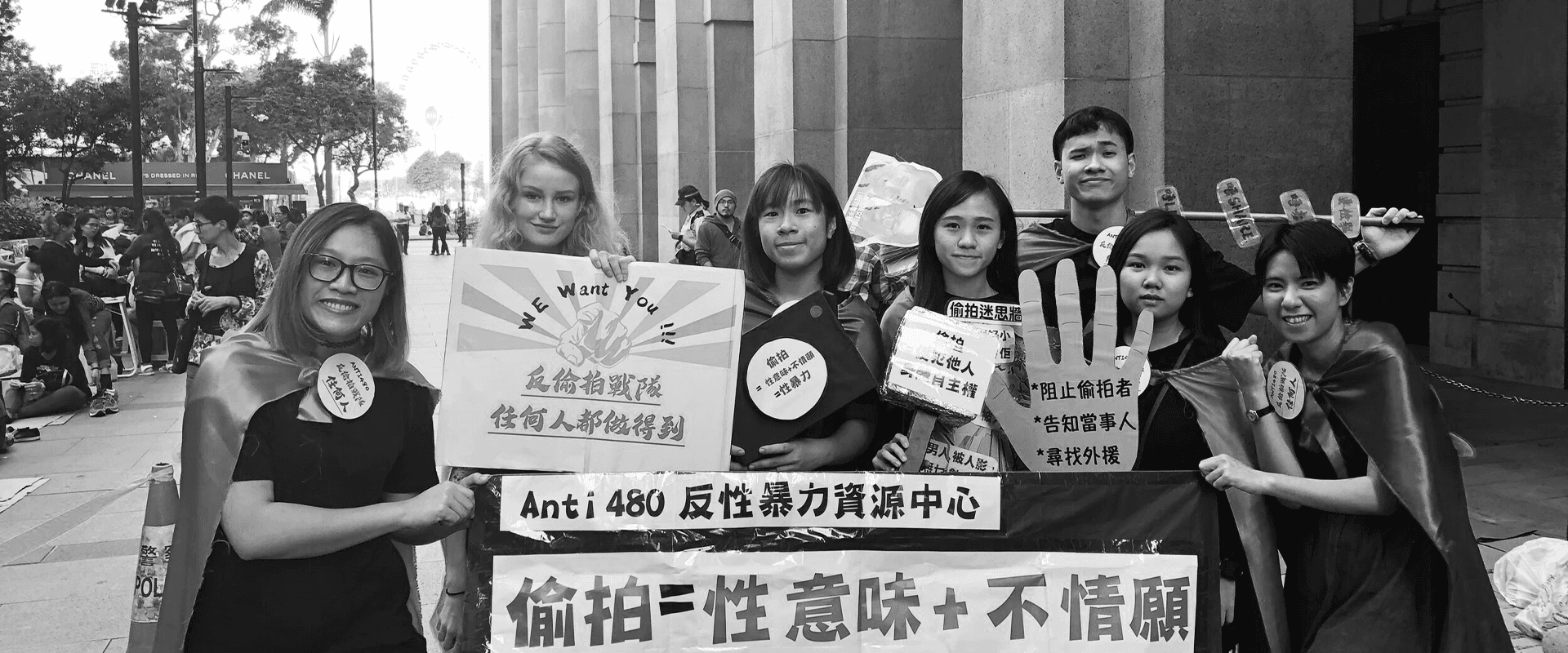 Supporting the most vulnerable women in Hong Kong
In Hong Kong, 1 in 5 women have experienced domestic violence.
1 in 7 women are survivors of sexual violence.
Nearly half of women have experienced sexual harassment.
(Hong Kong Women's Coalition on Equal Opportunities, 2013)
The widespread use of social media has led to a rise of image-based sexual violence (IBSV) – including harmful practices such as revenge porn, non-consensual sharing of intimate photographs, sexualized photoshopping, blackmailing and threats.
Our partner HER Fund supports the most vulnerable women and girls in Hong Kong by providing capacity-building, leadership training and grants to grassroots organizations. By focusing on marginalized groups, including LBTQI+, and young and disadvantaged women and girls, HER Fund seeks to address their specific needs, to give women resources to combat violence, and a voice to tell their own story.
Like in many parts of the world, lockdown measures during Covid-19 in Hong Kong resulted in a surge of violence against women. HER Fund responded by helping ensure its grassroots partners' continuity of services, reinforcing their outreach programs and training activities online.
Via HER Fund, the Kering Foundation supports the three following organizations:
• Les Corner, an organization working with sexual minority women who experience domestic violence. Through our support, Les Corner is training service providers on how to best implement LGBT-friendly procedures in their handling of cases of domestic violence
• The Association concerning sexual violence against women (ACSVAW), created in 1997 with the aim of raising awareness on sexual violence and advocating for a gender-equal environment. ACSVAW is leading prevention and awareness campaigns specifically targeting young boys and girls on Image-Based Violence. They set up a take-down assistance service online (Ta-DA) to help victims remove intimate images from social media.
• OpenRoom, an organization that provides sex education online, in response to the increase of cyberviolence, including image-based violence and cyberharassment, among young people. With our support, OpenRoom is developing an online mutual support network for survivors of cyberviolence and conducting educational workshops in colleges.
About the Women's Funds
The Kering Foundation is convinced that social change begins at the community level. That is why it provides funding to five Women's Funds with the objective of building institutional capacities of grassroots female-led organizations that work on preventing gender-based violence. Women's Funds also promote alliances between grassroots organizations and other key stakeholders to strengthen movement building against gender-based violence. These funds are currently supporting 16 grassroots organizations.