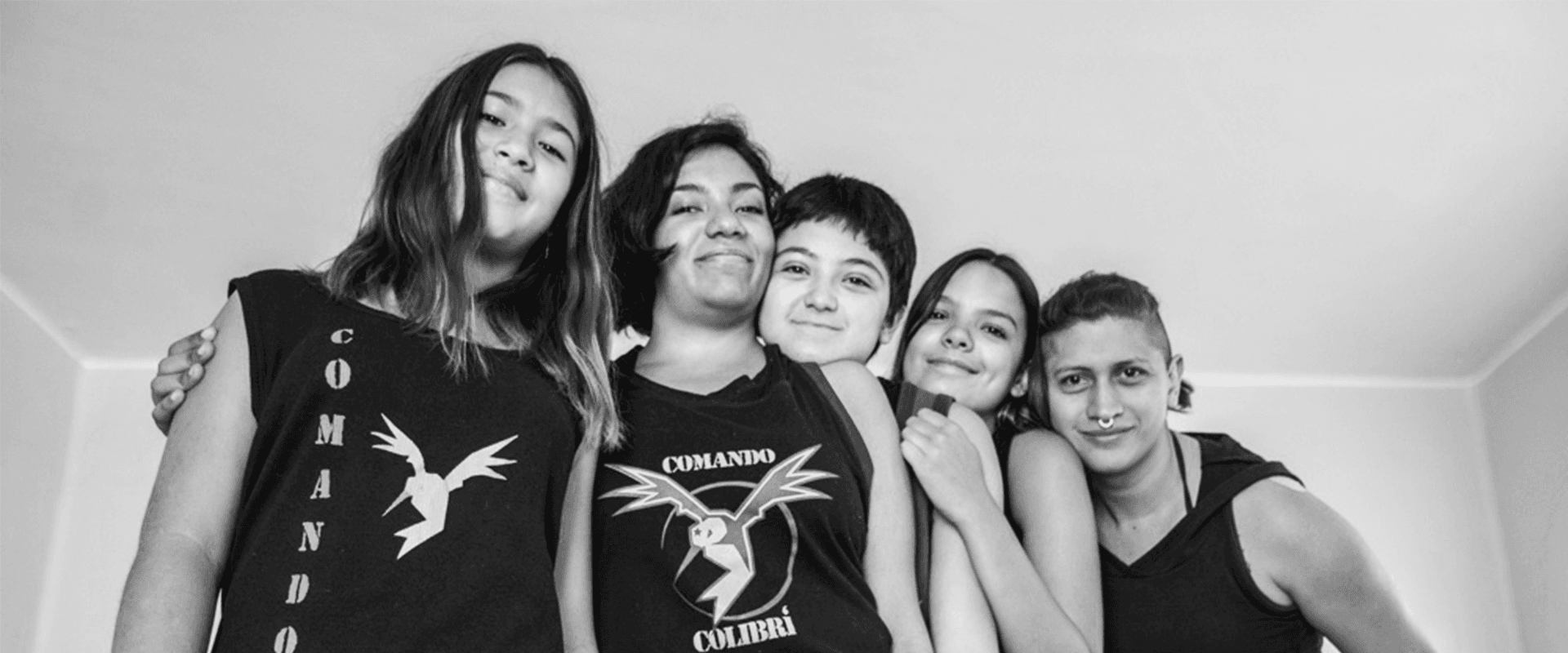 A Mexican Women's Fund dedicated to creating social change.
Our partner Fondo Semillas supports grassroots women-led organizations to strengthen the feminist movement and create structural social change in Mexico. As the only Women's Fund in Mexico, Fondo Semillas works with 155 organizations in 32 states, providing them with financial resources and capacity building. It promotes collaborative work by hosting grantee meetings, where organizations can learn about their activities and strategies, exchange best practices and discuss further collaborations.
Gender-based violence, including rape, coercion and child abuse, is a systemic issue in Mexico.
On average, more than 10 women and girls are murdered every day in Mexico, as a result of feminicides and intentional homicides. While such violence directly impacts young women and girls, access to information and reproductive and sexual health services is limited. (Executive Secretariat of the National Public Security System)
Data from 2021 shows that 9.7 million women experience cyber-violence in Mexico, including girls as young as 12 years old. (National Institute of Statistic and Demography)
Using different tools and strategies – including research, awareness-raising and prevention initiatives, these organizations work on and offline with young people to combat cyber-violence and its root causes. By reaching out to young boys and girls alike, they seek to deconstruct cultural and social ideas and practices that normalize violence against women.
Via Fondo Semillas, the Kering Foundation supports the following three grassroots organizations:
• A Toda Voz, A.C, located in Jalisco, provides sexual education to young girls and boys, transmitting values of consent, respect and communication to help them build a life free from violence.
Learn more: Consensual.mx
• Cultivando Género, A.C is based in the state of Aguascalientes, where the rates of digital violence against women is the highest in Mexico. This organization provides comprehensive support to victims of cyber-violence, sexual harassment, harassment in the workplace and in school.
Follow on Facebook
• Red de Mujeres del Bajío is a network which aims to raise awareness among women in transnational localities in 3 municipalities of Guanajuato about their rights to a life free from violence. They challenge norms of femininity and masculinity rooted in machismo by working with women, men, and adolescents directly in their communities.
About the Women's Funds
The Kering Foundation is convinced that social change begins at the community level. That is why it provides funding to five Women's Funds with the objective of building institutional capacities of grassroots female-led organizations that work on preventing gender-based violence. Women's Funds also promote alliances between grassroots organizations and other key stakeholders to strengthen movement building against gender-based violence. These funds are currently supporting 16 grassroots organizations.