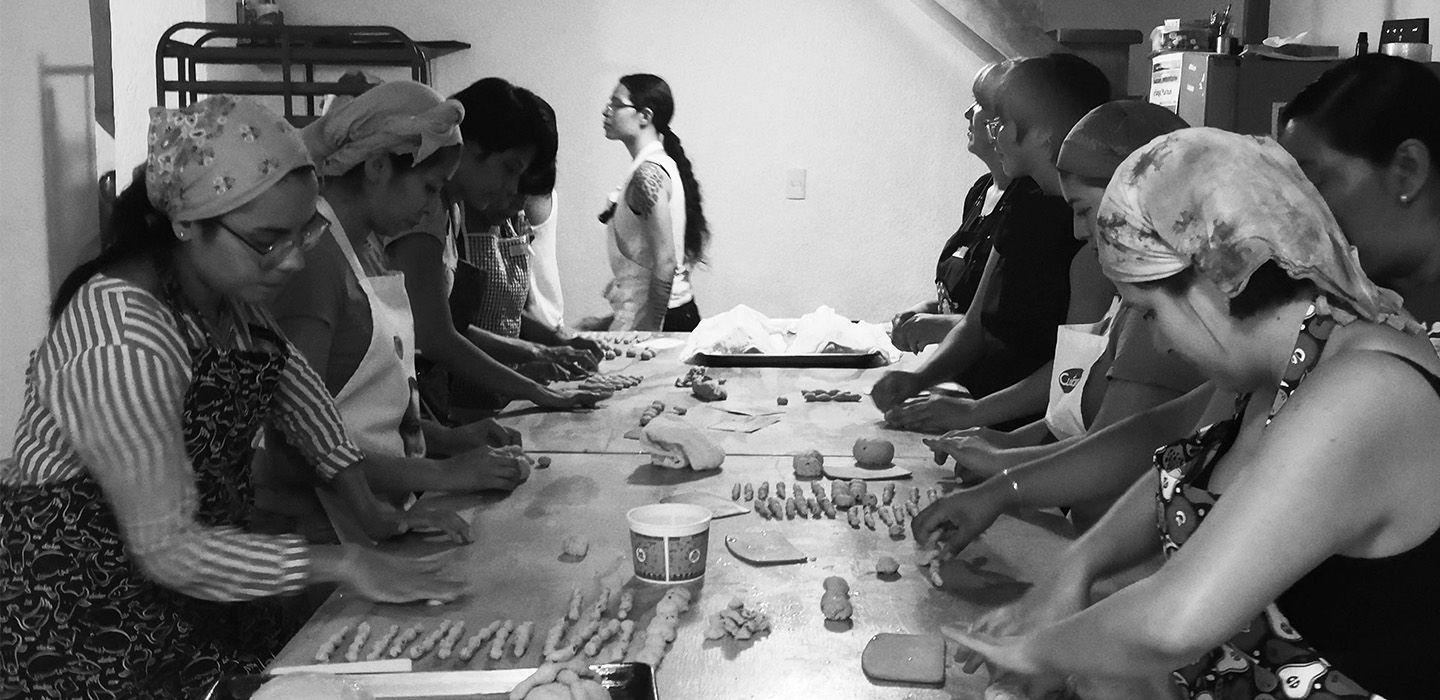 Baking to rebuild autonomy
Las Panas is a social bakery space in Mexico City, where women with limited resources meet for training and support to escape violence. Through free workshops, women are taught to bake artisanal bread while enjoying a safe and comfortable space in which to develop tools to deal with gender-based violence through listening, reflection, and empowerment.
As a member of the Kering Foundation's community of social entrepreneurs, Las Panas was selected by a jury of professionals and experts to receive support from the Kering Foundation, including a 6-month incubation program, professional mentoring, and access to the Kering Foundation's network. The founder's ambition is to generate revenue by opening the bakery to the public and by empowering the beneficiaries through employment opportunities.
Since 2018, 70 low-income women living in Mexico City have benefited from the three-month long workshops provided for free.
"Joining the Kering Foundation Community means being able to acquire better tools to impact many more women. It means forming alliances with other sectors, people and organizations around the world and thus to learn, create and strengthen hand-in-hand with those people who are also contributing to driving change."
Rosalía Trujano Ortega, Founder of Las Panas